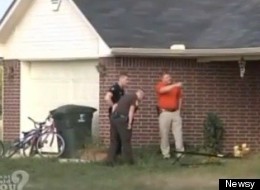 When one Oklahoma girl found herself in a tough spot, she took matters into her own hands.
Police say the Calera 12-year-old used the family's gun to shoot and injure an alleged home invader on Wednesday, KFOR reports.
Police say the girl contacted her mother, who instructed her to take the weapon, hide in a closet and phone police.
"I see a lot of girls on TV that get their house broken into and they turn up missing and just knowing that that could have happened to me. I was scared," she said, according to KOCO.
The suspect was taken to a hospital and then sent to the Bryan County jail, according to NewsOK.