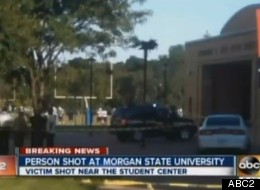 Police in Maryland are investigating an alleged shooting incident on the Morgan State University campus in Baltimore, ABC 2 reports.
Reports indicate that it was initially unclear whether the attack -- which occurred shortly before 5:00 p.m. near the student center -- was a shooting or a stabbing, as a text message sent to students from the school suggested.
According to CBS Baltimore:
The alert reads, "MSU Alert: Stabbing On Campus. Stay where you are. Stabbing on campus. Suspect at large. Emergency personnel responding! Avoid student center. Updates to follow."
The station also reports that the altercation is believed to be the result of a botched robbery.
The victim's identity and condition are unknown.