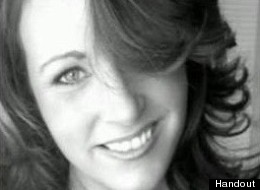 Businesses in the hometown of an Ohio woman who vanished during a North Carolina vacation are offering more than $7,000 in rewards for details about the location of the woman or her boyfriend.
Police officers say 33-year-old Lynn Jackenheimer, of Ashland, went to the Outer Banks last week with her boyfriend, Nate Summerfield, and her two children but didn't return with them. Summerfield's brother called police to say Summerfield told him he strangled the woman.
Authorities said Summerfield returned his girlfriend's children to Ohio and left them with his family. Jackenheimer has been missing since July 4.
Police are seeking for Summerfield, who's being defined as a person of interest.